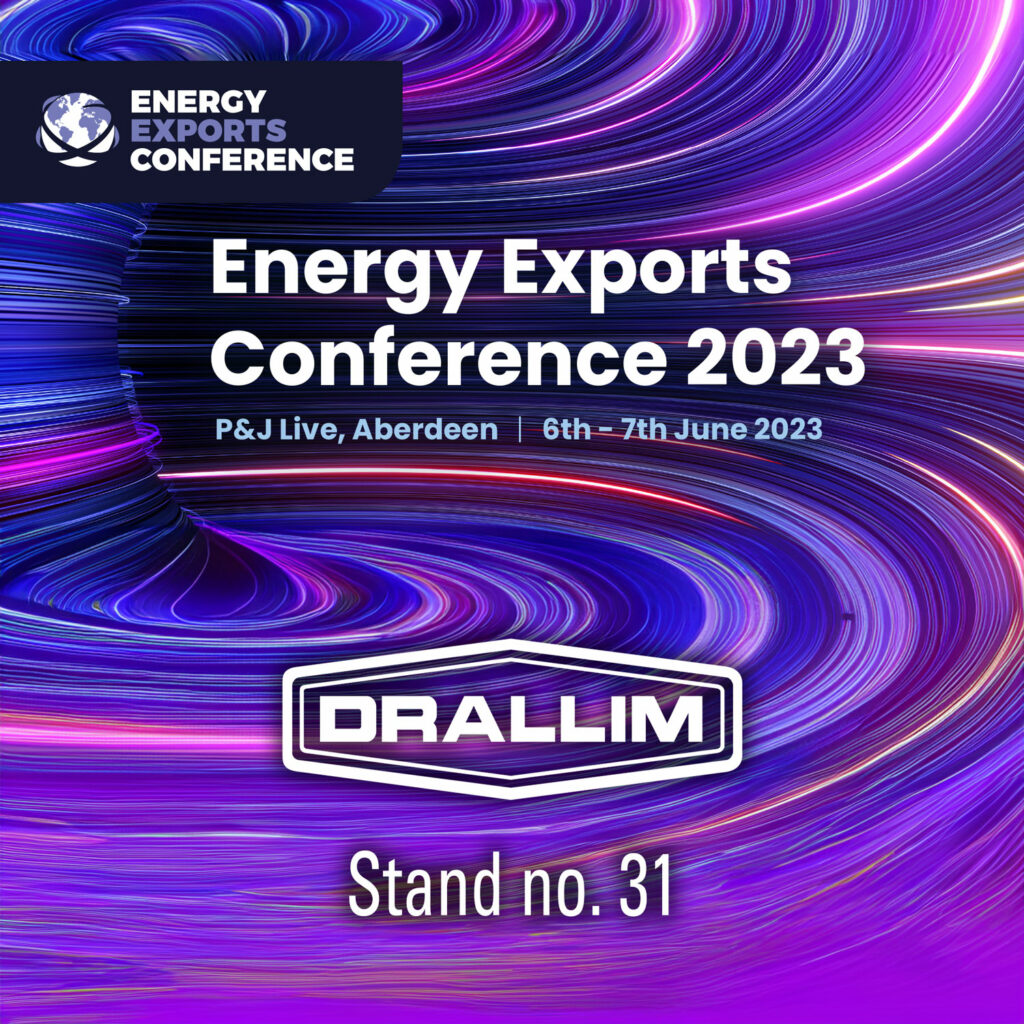 We are delighted to invite you to the highly anticipated Energy Exports Conference 2023, taking place from the 6th to the 7th of June at P&J Live in Aberdeen! As representatives of Drallim, a manufacturer and designer of specialist equipment solutions, we're excited to showcase our latest innovations at Stand 31 during this event. Our dedicated team has been working tirelessly to develop state-of-the-art equipment and services that enhance efficiency, reliability, and sustainability across various sectors.
Here's why you should make it a point to visit Stand 31 at the Energy Exports Conference 2023:
1️⃣ Explore Innovative Solutions: Discover our latest range of specialist equipment solutions designed to optimize your operations and drive growth. From advanced control systems to bespoke engineering designs, we have the expertise to meet your unique requirements.
2️⃣ Engage with Industry Experts: We will discuss your specific challenges and demonstrate how Drallim's solutions can revolutionize your business. Don't miss the opportunity to engage in insightful conversations and gain valuable insights.
3️⃣ Networking Opportunities: Connect with industry leaders, professionals, and like-minded individuals who share your passion for energy solutions. The Energy Exports Conference is a hub of networking activities, providing a platform to foster collaboration and explore new partnerships.
4️⃣ Stay Ahead of the Curve: As the energy landscape continues to evolve, staying ahead of the curve is crucial. By visiting our stand, you'll gain a first hand understanding of the latest trends, emerging technologies, and innovative approaches that can propel your organization to new heights.
Join us at the Energy Exports Conference 2023 and experience our specialist equipment solutions first hand. Mark your calendars for June 6th to June 7th and make your way to Stand 31 at P&J Live, Aberdeen. We look forward to connecting with you and exploring opportunities for growth and success.
For more information about the conference, please feel free to visit the website at https://www.the-eic.com/EEC2023.
See you at Stand 31!