Description
The main components are appropriately rated 50mm wide blue coloured webbing, keepered hook fittings (quantity 3) to suit 7/8″ (22.5mm) diameter bar, a delta ring and a ratchet tensioning device. The range of snap hooks enable two different fitting lengths to be accommodated, plus the snap hook at the free end furthest from the ratchet tensioner can be attached to the delta ring, effectively making a "P" strop arrangement.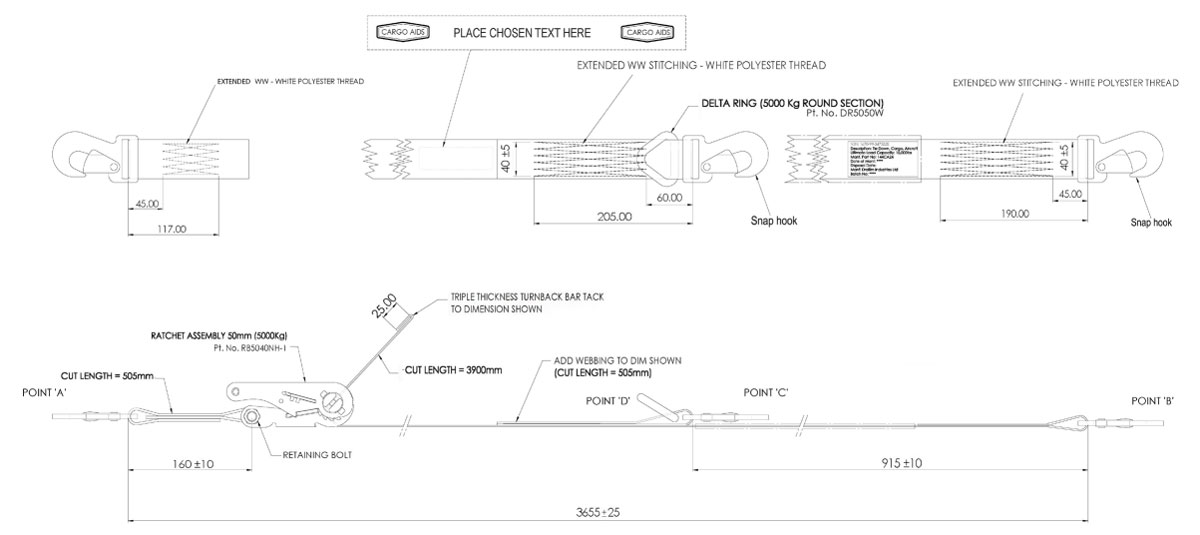 A protective sleeve is fitted between the two attachment points.
Intended for use as a general purpose freight lashing to secure cargo within the hold of transport aircraft.
The webbing can be printed with your text requirements in the area shown below.
No routine servicing or maintenance operations are necessary. A shelf life of 10 years maximum from the date of manufacture and an in-service life of 5 years maximum from the date of first use.