The Fast Rope Release unit 1500kg is a manually released, compact, lightweight mechanism deployed for fast rope or repelling applications from a rotary winged aircraft offering exceptional load carrying capacity for its size and weight.
Reliable and fail-safe keeperless configuration operated manually by aircrew.
Ultra-safe manually operated quick release pin prevents inadvertent, undesired and unsupervised release.
Single point attachment allowing for a wide range of installations.
Please learn more about our Fast Roping Systems.
The Hawk has been selected by Kawasaki Heavy Industries for installation on MCH-101 Merlin.
Keeperless design eliminates potential for roll-out.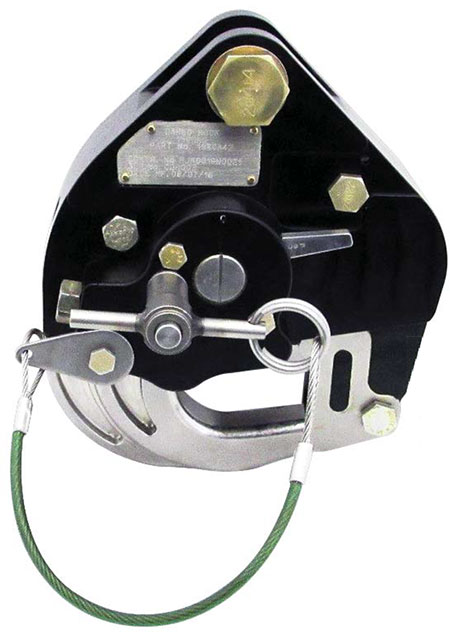 Part number: 
Design load:
Ultimate design strength load:
Mechanical release capacity:
Release:
Force requirement for mechanical relelase at 500-1500kg:
Minimum release load:
Unit weight:
Overall dimensions:
Shock load resistance:
198CA42
1,500 Kg (3306.9lb)
6,750 Kg (14881.2lb)
3,750 Kg (min)
Manual Lever & Cable
1.5 – 9.0 Kgf (1.26″ x 1.61″) 
0 Kg
1.3 Kg (2.86lb)
133 mm * 140 mm * 117 mm
300G