The RMO-TT Series of Tap Changer Analysers and Winding Ohmmeters are designed for winding resistance measurements of inductive objects and tap changer analysis. These instruments can perform a simple, quick and reliable transformer on-load tap changer condition assessment. They enable measurements of a winding resistance in every tap position, current ripple values (percentage of a current drop during a tap change) and transition times during the tap changes. Problems with any connections, contacts, and selector/diverter switch operation (tap change with interruption) can be detected with these measurements. RMO-TT instruments provide temperature measurement for Heat Run tests by using four dedicated temperature channels. These enable hot spot temperature acquisition and the monitoring of the cooling process which is represented in temperature and resistance graphs.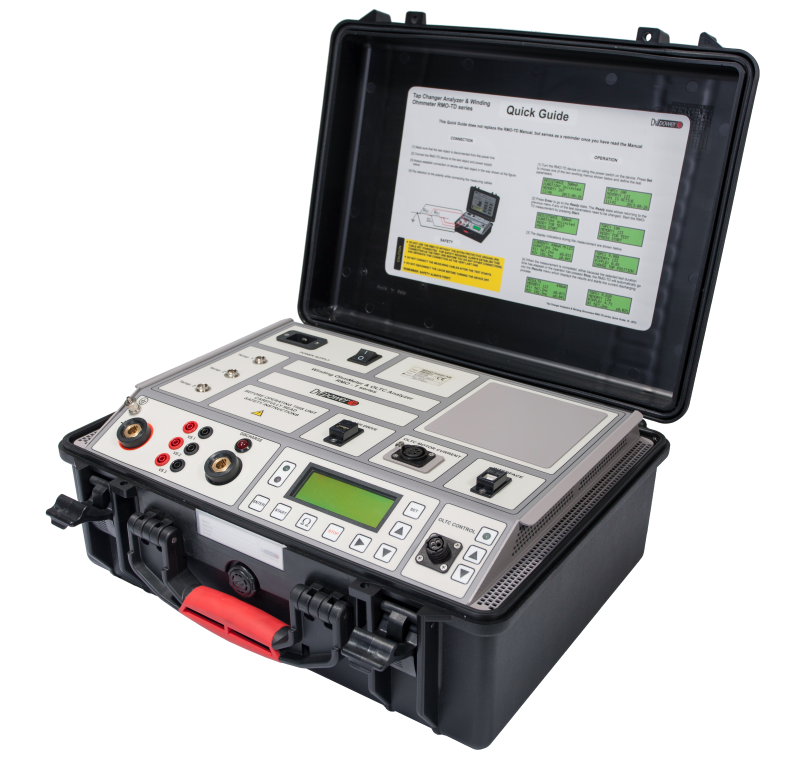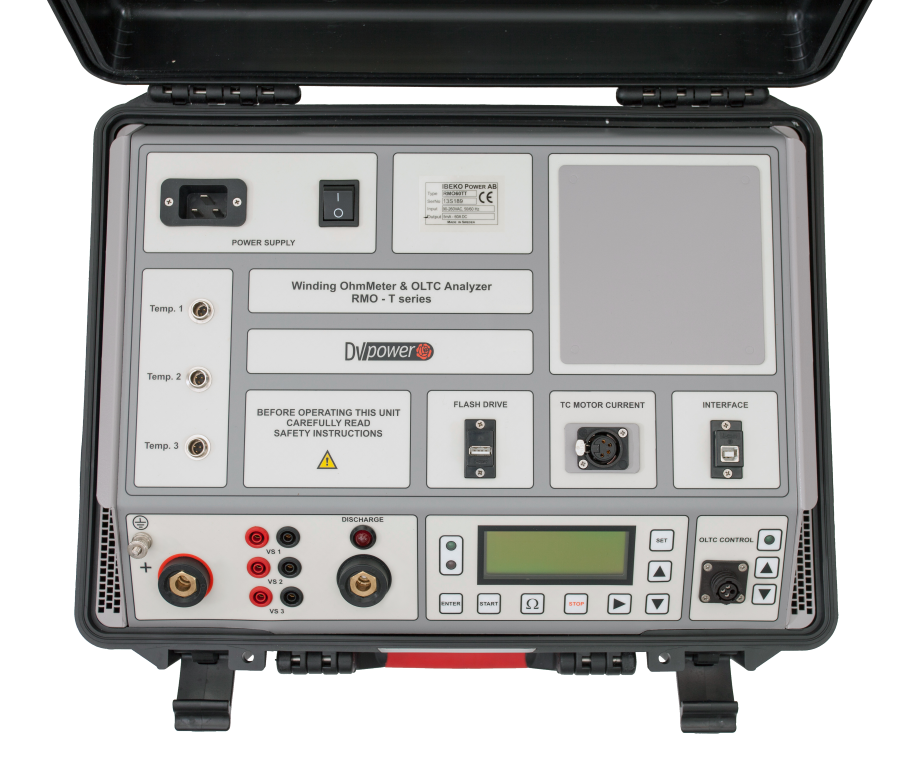 Key features of the RMO40TT are:
On-load tap changer dynamic resistance measurement
Three resistance measurement channels
Four temperature measurement channels
Automatic resistance/temperature measurement for the Heat Run test
Rapid automatic demagnetization
Vibration measurement
Tap changer motor current monitoring channel
Automatic discharge circuit
Built-in tap changer control unit
Detailed analysis of test results using DV-Win software
Included accessories

DV-Win PC software including    USB cable
Built-in Tap Changer Control Unit
Tap Changer Control cable
5 m
Mains Power cable
Ground (PE) cable

Recommended accessories

Current cables 2 x 10 m 10 mm2   (7 AWG) and Sense cables    2 x 10 m with TTA clamps
Sense cables 2 x 2 x 10 m
with TTA clamps
Current connection cable 2 x 5 m    10 mm2 (7 AWG) with TTA    clamps
Cable plastic case – medium size
Current clamp 30/300 A supplied    from the instrument with extension    5 m
Transport case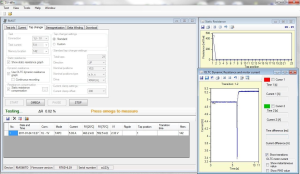 DV-Win software is included in the purchase price, and all updates are free of charge. The intuitive software enables remote control of the RMO-T unit during test. DV-Win facilitates in-depth analysis of test results which can be displayed numerically and graphically on a PC or within an automatically generated report. It is possible to export all test data into all mainstream file types.