Description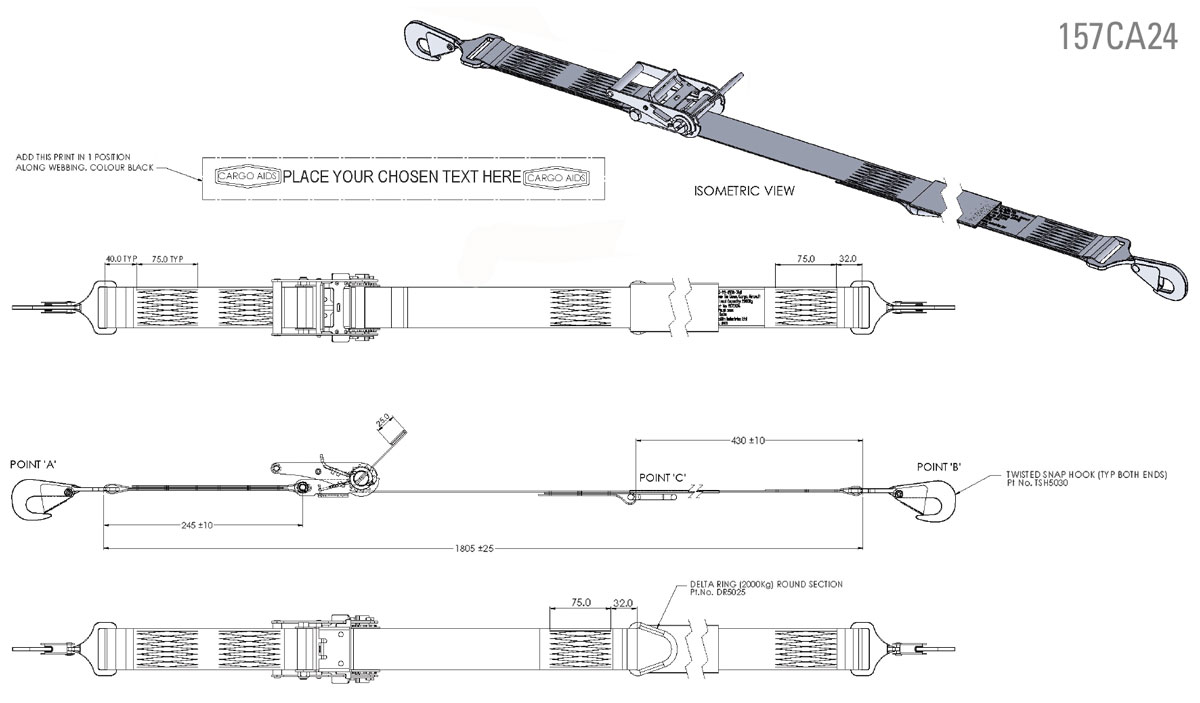 The main components are; appropriately rated 50mm wide webbing, Fixed non-swivel snap hook fittings (Equipped with sprung keeper) at both free ends to suit 7/8″ (22.5mm) diameter bar, a delta ring and a ratchet tensioning device. The snap hook at the free end can be attached to the delta ring, effectively making a "P" strop arrangement. A protective sleeve is fitted between these two attachment points.
Intended for use as a general purpose freight lashing to secure cargo within the hold of transport aircraft.
The webbing used is a 50mm wide Polyester (Red).
The webbing can be printed with your text requirements in the area shown below.