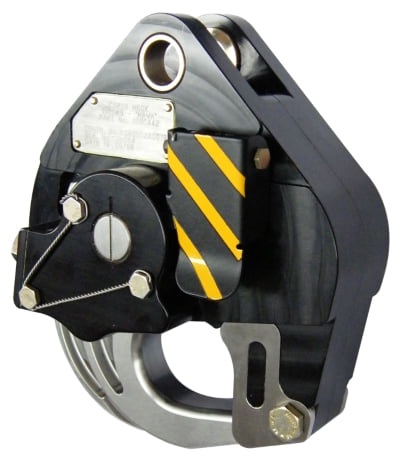 Used by Kawasaki Heavy Industries
The Hawk has been selected by Kawasaki for installation on MCH-101 Merlin.
Releases 2.5 Times Rated Load
Capable of releasing 2.5 times rated load mechanically; this extra margin of safety allows the hook to be released in emergency overload situations.
Available with Load Measurement
Available with load measurement, which enables the pilot to avoid overload situations.
Hook Specification

| | | | |
| --- | --- | --- | --- |
| Part Number: | 165CA42 | Force for Mechanical Release 500 – 1500kg: | 1.5 – 9.0 Kg |
| Design Load: | 1,500 Kg | Minimum Release Load: | 0 Kg |
| Proof Load: | 3,750 Kg (x2.5) | Unit Weight: | 1.5 Kg |
| Ultimate Load: | 6,750 Kg (x4.5) | Electrical Requirement: | 22-28V DC |
| Mechanical Release Capacity: | 3,750 Kg (min) | Electrical Connector: | PC07A-8-2P |
| Release: | Manual Lever & Electrical | MIL Qualified: | WHL (EH101) |
| Load Indication: | Yes – Load Pin | | |