Our fabrication facility is located alongside our manufacturing and engineering facilities and complements and supports the remainder of the business, allowing the manufacture of entire assemblies to be efficiently built on the same site. With many years' experience of producing engineered and bespoke solutions for the Defence & Aerospace, Utilities and Industrial markets, we can also provide design and installation support as well as both prototype and volume manufacture. We provide a full end-to-end fabrication capability. From design to specialist finishes. In addition to our in-house fabrication and welding capabilities, our range of local approved sub-contractors allow us to provide a variety of precision milling and turning capability.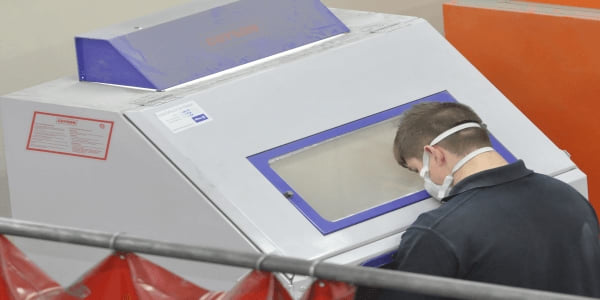 Finishing Our in-house shot blasting and powder coating capabilities allows us to maintain our exacting standards of workmanship throughout the entirety of the manufacturing process. Our standard range of powder paint is a tough high-quality Polyester powder product that is designed for both exterior and internal use; this range of powder coatings offers both excellent outdoor durability and decorative aspect. We have a large stock of standard colours and we also offer an Epozinc 1000 Zinc-Rich Primer if required. If we do not have your paint requirements in stock we can special order from our suppliers.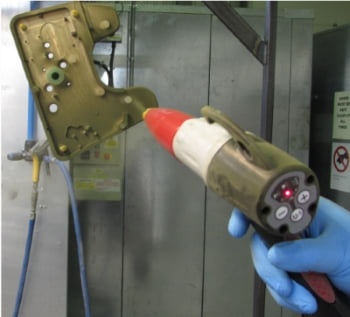 We can offer:
British Standards BS4800 Colours
British Standards BS318C Colours
RAL Colour s1000 to 5026
RAL Colours 6000 to 9023
Colour Matching Service
This service is also available to non-commercial customers.
The powder coating process itself offers another advantage – it is environmentally friendly and virtually pollution-free! Unlike liquid paint, no solvents are used in powder coating, so only negligible amounts of volatile organic compounds are released into the air. In addition, unused or over sprayed powder can be recovered, so any waste is minimal and can be disposed of easily and safely. Choose powder coating and do your part to preserve the environment.