The RMO-H Series contains the first ever handheld micro ohmmeter which generates user selectable regulated DC current up to 300 A. This series is ideal for numerous applications of contact resistance measurement of non-inductive objects, such as circuit breakers and disconnecting switches, high-current bus bar joints, cable splices and welding joints. All measurements are time and date stamped and can be analysed using proprietary DV-Win software.
DV Power provides a 3-year warranty on all test instrumentation. This is a guarantee to our customers that they will receive the highest quality test equipment on the market.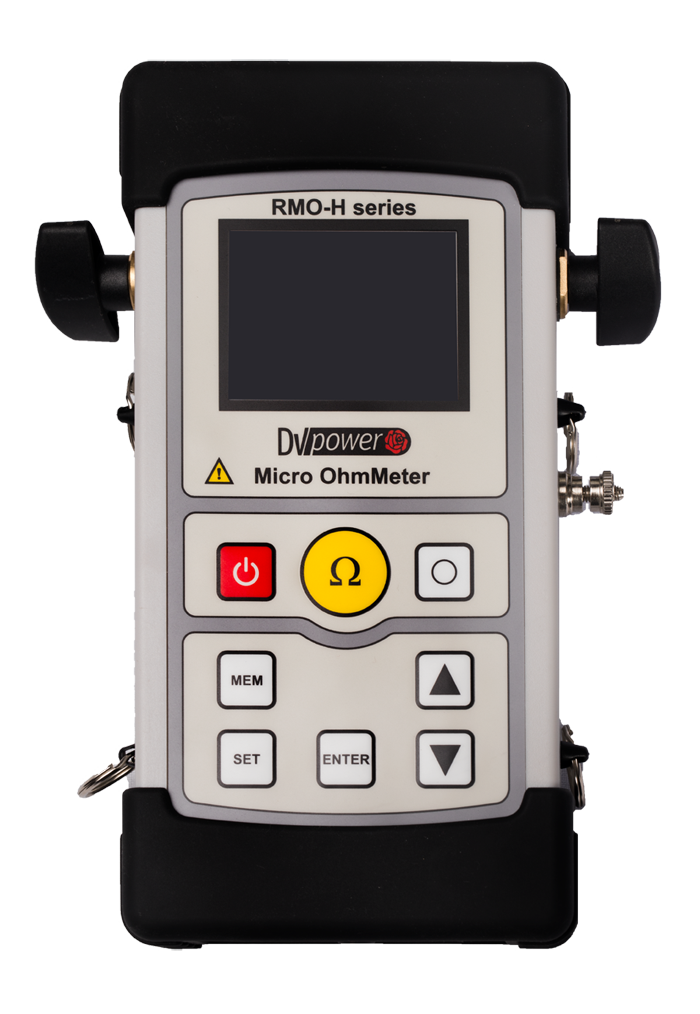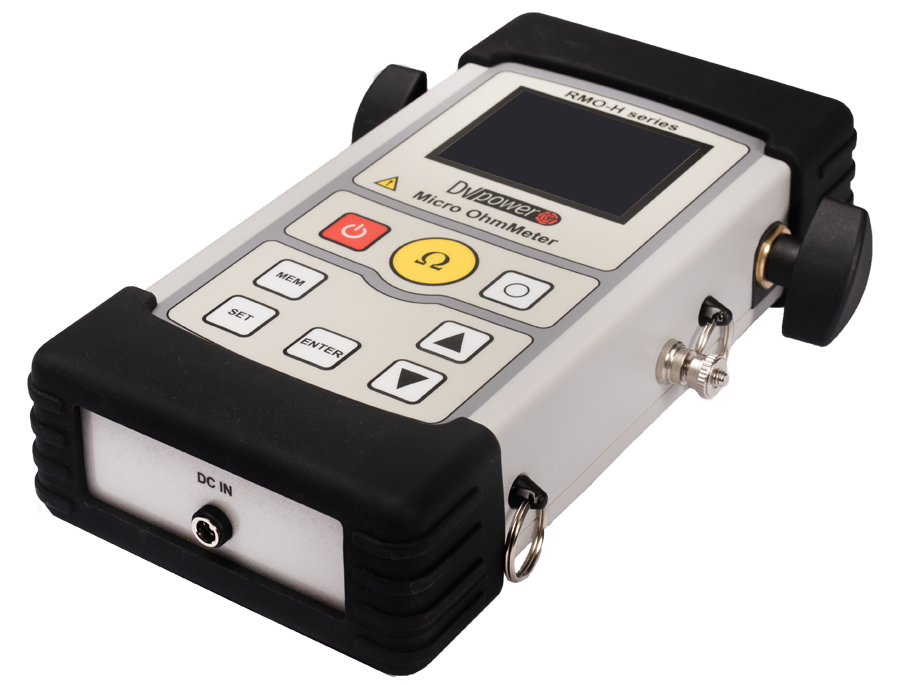 RMO-H series consists of three models:
   RMO-H1 (up to 100 A DC)
   RMO-H2 (up to 220 A DC)
   RMO-H3 (up to 300 A DC)
Regulated, user selectable test current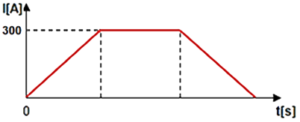 RMO-H3 generates up to 300 A DC (ripple-free) test current, user selectable, generated in an automatic   regulated test ramp. This revolution in handheld micro ohmmeters technology is enabled by use of Li-Po   batteries.
Advanced measurement capabilities
   Measuring range: 0,1 μΩ – 2500 mΩ
   Resolution: 0,1 μΩ
   Typical accuracy: ± (0,1 % rdg + 0,1 % FS)
Ideal for field & factory testing
   Handheld, only 0,95 kg (2.1 lbs) weight
   IP54 mechanical protection rating
   Designed to make multiple measurements and full day's work of testing without a battery recharge
   Safe testing in Both Sides Grounded (BSG) conditions
Included accessories

USB with DV-Win PC    software
Ground (PE) cable
Plastic transport case
Carrying belts

Recommended accessoriesRMO-H1 model:

Current and sense cables 1,3 m with    TTA clamps

RMO-H2 model:

Current and sense cables 1,3 m with    TTA clamps (220 A rated)

RMO-H3 model:

Current and sense cables 1,3 m with    TTA clamps (300 A rated)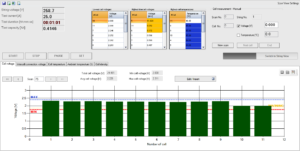 DV-Win software is included in the purchase price, and all updates are free of charge. The intuitive software enables remote control of the RMO unit during test. DV-Win facilitates in-depth analysis of test results which can be displayed numerically and graphically on a PC or within an automatically generated report. It is possible to export all test data into all mainstream file types.