Our highly skilled staff specialise in solving the sort of engineering and manufacturing conundrums you'd rather do without. Our organisation is geared to producing one-off's; We take pride in overseeing the entire process, from design, prototyping and manufacture to delivery, installation, full product certification and after-sales service.
Leading Innovators
With experience in providing comprehensive turnkey assembly test solutions covering electronic, electromechanical, engineering and mechanical products we offer our customers a total contract manufacturing service. We are a leading innovator in design and manufacturing solutions, providing engineering skills, manufactured equipment & custom-built systems for the Aerospace, Industrial and Utility Markets.
Product Realisation
Prototyping and New Product Introductions From the initial enquiry our Business Development Team analyses the specifications and requirements of a product or project and issues a comprehensive and detailed quotation. When an order is received, a project plan is then developed; our team uses detailed documentation, engineering change and reporting control to ensure continued information integrity. An experienced project manager acts as the interface between Drallim and our customers although, at the same time, we actively encourage engineer-to-engineer communication. We have had customers engineers based at our headquarters signing off drawings as they are produced to meet urgent deadlines for manufacture. The designated project manager ensures that resources are allocated appropriately and that all tasks are tracked and recorded. The result is a controlled transition into the manufacturing process.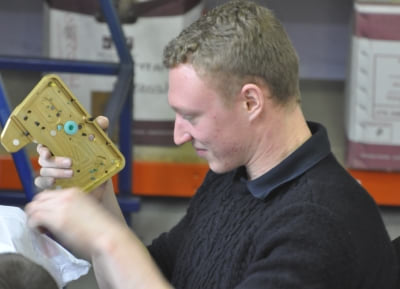 Improved manufacturing productivity
Enhanced product quality and reliability
Minimal/simplified maintenance
Lower Cost
Reduced time to market
Increased customer satisfaction
Manufacturing
Precision assembly
Design Support
When it comes to product manufacturing, a substantial proportion of the end product's total cost is determined at the design stage. As a result, this part of the manufacturing process presents the perfect opportunity to identify improvements that will lead to cost reductions. A thorough understanding of each element will enable the product to be designed and optimised for procurement, manufacturing and test. We provide an extensive Design for Manufacture service to help our customers achieve substantial improvements.
Electrical assembly
Many of the assemblies produced require wire and cable interconnection between boards and sub-assemblies. This can be via cable forms or point to point wiring. As part of our electro-mechanical assembly service we are often called on to produce products that require critical cable routing. We also undertake electrical wiring of switch and instrument panels plus sophisticated control cabinets. We have highly trained engineering and assembly teams to assist with design and the assembly and support for all your cable and loom requirements.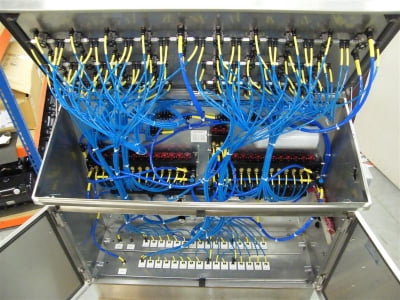 Electro-mechanical Assembly
Pneumatic Hydraulic Assembly
Racks Cabinets
Box-Build Assembly
PCB Assembly
Prototype Wiring
Cable Assembly
Testing
Summary
So, if you are interested in British Manufacturing and looking for a Contract Manufacturer then maybe Drallim Industries could assist you
Design and Manufacture services
Assembly and Testing Services
Cable Harness and Wiring Looms
Box and panel building
Electronic/ Electro-mechanical assemblies
Enclosures for all environmental conditions
Hydraulic, Electrical and Pneumatic assemblies
Mechatronic systems
Re-engineering projects
Design for economical manufacture
Prototype Wiring
Field and factory, service and repair
Conventional PCB Assemblies
Control Rods
Contract Design
ManufactureConcept development
Prototype Build
Pre production engineering
Design for Manufacture & assembly
Assembly Services
Cabinet Wiring
Cable and Wire-Assemblies, Electrical,
Electronic, Military
Cable Harnesses and wiring looms
Chassis assembly & wiring
Conventional PCB Population
Control Panels
Electrical Panel wiring
Electromechanical Assembly Services
Electronic documentation systems
Electronic Box Build
Electronic procurement & supply chain management
Factory based product repair & refurbishment service
Field based installation & repair
High volume production partners overseas
Material procurement
Mechanical control cables and rods
Painting
Packaging to any standards
Pneumatic panel specialists
Prototyping Sheet metal work
Welding
Drallim is committed to continuous quality improvement in all that it does,and carries high levels of accreditation.
BS EN ISO 9001 : 2008
AS9100 : The quality standard for the Aerospace sector
BS EN ISO 14001: Environmental Management System