This is a standalone or PC controlled unit designed for timing and resistance measurements of one break per phase MV and HV switchgear. The three timing channels record the closing and opening of the main and resistor contacts instantaneously when a voltage is sensed over the breaker coil. This easy-to-use unit allows selection of different operational modes: Open (O), Close (C), Open-Close (O-C), Close-Open (C-O), and Open-Close-Open (O-C-O). Three auxiliary input are available for monitoring auxiliary contacts and can be utilised to facilitate an external trigger. To check for mechanical issues the CAT34 is 'first trip' test capable.
The main contact channels can also measure the resistance value of pre-insertion resistors if they are present within the circuit breaker. Test results can be printed on the 80 mm optional thermal printer in tabulated and graphical form. In-depth CB analysis is possible using DV-Win analytical software which comes as standard with all DV Power instrumentation.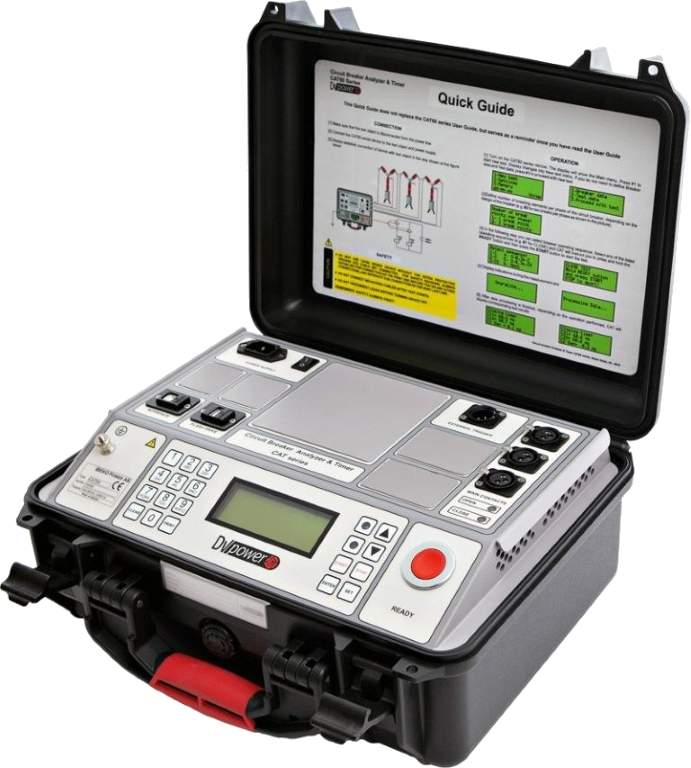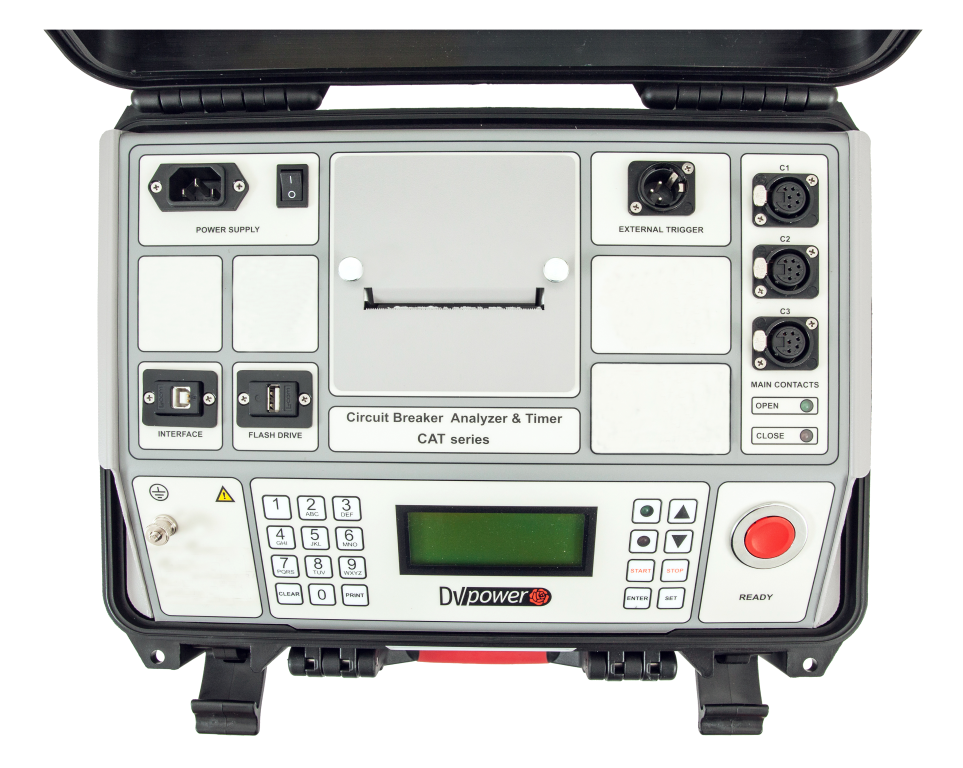 Simple & easy to operate
First trip test capable
Timing and motion measurement
3 timing channels for main and resistive contacts
3 timing channels for auxiliary inputs
Resistance measurement of pre-insertion resistors
4 Analog Inputs + 1 Transducer Input
Supports both digital and analog transducers
Detailed analysis of test results using DV-Win software
Included accessories

DV-Win software
USB cable
Mains power cable
Ground (PE) cable

Recommended accessories

Main Contact Cables 5 m with SCT clamps
External trigger cable 5 m with banana plugs
Coil control cable set 5 m with banana plugs
Coil supply cable set 2 x 5 m 2,5 mm2 with banana plugs
Auxiliary contacts cable set 5 m with banana plugs
Analog channels cable set 4 x 5 m with banana plugs
Cable bag
Transport case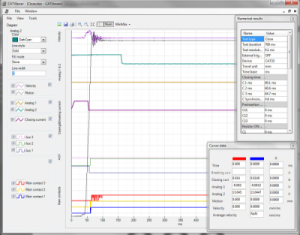 DV-Win allows graphical presentation of measurements and timing test results using cursors and powerful zoom functions for detailed analysis. Colours, grids, scales and positioning of the test data are all controlled by the user. DV-Win supports an automatic unit conversion (e.g. cycles to seconds or mm to inches). The test records can be exported into all mainstream file formats.